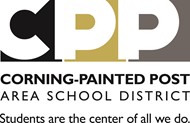 DIGITAL EQUITY SURVEY 2021
The NYS Education Department is asking parents or guardians to complete a Digital Equity Survey for each student to better help educators serve their students and families. The Digital Equity Survey will provide information on students' access to devices and internet access in their places of residence. To assist us in this process, we ask that you please complete the survey as soon as possible.
First, we need to identify your students. Please provide the first and last name and birthdate of up to 7 students exactly as they appear in school district records.
(If you have more than 7 students, please finish on a second survey)